New for 2020! The Mustang is in the middle of a major overhaul. We are replacing the entire suspension and braking system and documenting the build on our YouTube channel. Check out the build playlist here: Road Race 1967 Mustang Build.
After running numerous track days and time trial events with the AutoXandTrack 68 Camaro it was time to get something a little more serious.  The Camaro will always be a pro touring street car with all of the compromises thereof.  This Road Race 67 Mustang is all about track time and safety with no compromises made for streetability.  Outside of the Optima Ultimate Street Car events this will be the defacto road course car for AutoXandTrack.  We will be using this for track days, time trial events, wheel to wheel racing and autocross. You might also see it do some other events.  Initially, this car will be raced with the Vintage Auto Racing Association with an eye towards making it legal for NASA American Iron.
After getting the car back together from doing a complete refresh of the motor and took it to an Autocross to shake it down. And promptly broke it. This kicked of the v2.0 build in 2020. The focus of this build is the complete pro touring suspension from TCI Engineering. While we are at it, we are adding bigger and better brakes from Wilwood Disc Brakes and bigger and lighter forged wheels from Jongbloed Racing Wheels.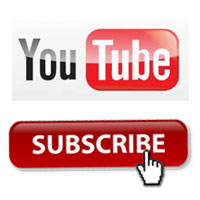 Most of the below pics of the Mustang are from that fateful day. Taken by my friend Arlo of Aseyeseethings.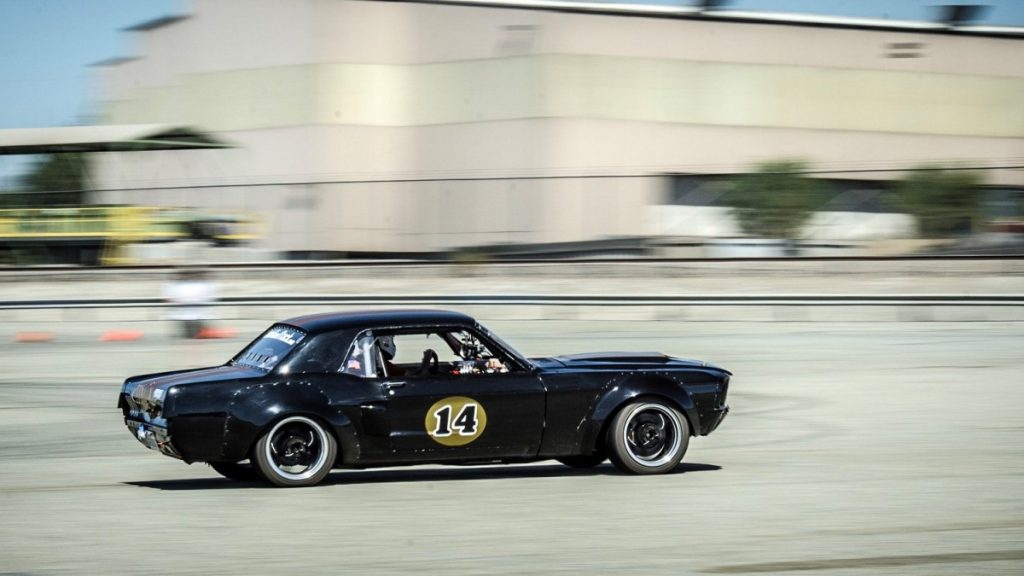 Engine
SBF 351 W stroked to 408″ with an Eagle stroker kit
AFR 185 heads with Scorpion roller rockers
Crane solid roller cam with Comp cams enduro roller lifters
Edelbrock air gap intake
650 Holley Carburetor
MSD ignition
Oil cooler
Edelbrock alum water pump
Canton 8 qt T pan
Accusump
Mac shorty headers with Flowmaster mufflers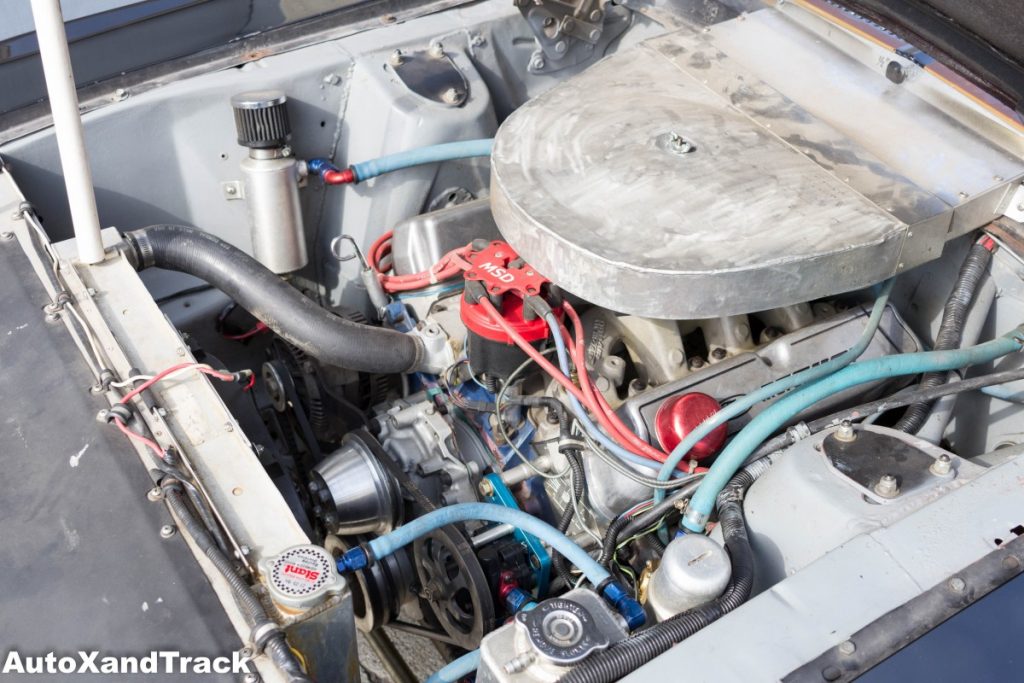 Trans and drive train
Aluminum flywheel
Centerforce LMC clutch (this thing is awesome!)
Tremec 3550 TKO trans
pro 5.0 shifter
Aluminum drive shaft
Coleman IMCA light weight full floater rear housing with -1* of camber
Currie 9″ center section with 3.50 gears and a Detroit TruTrac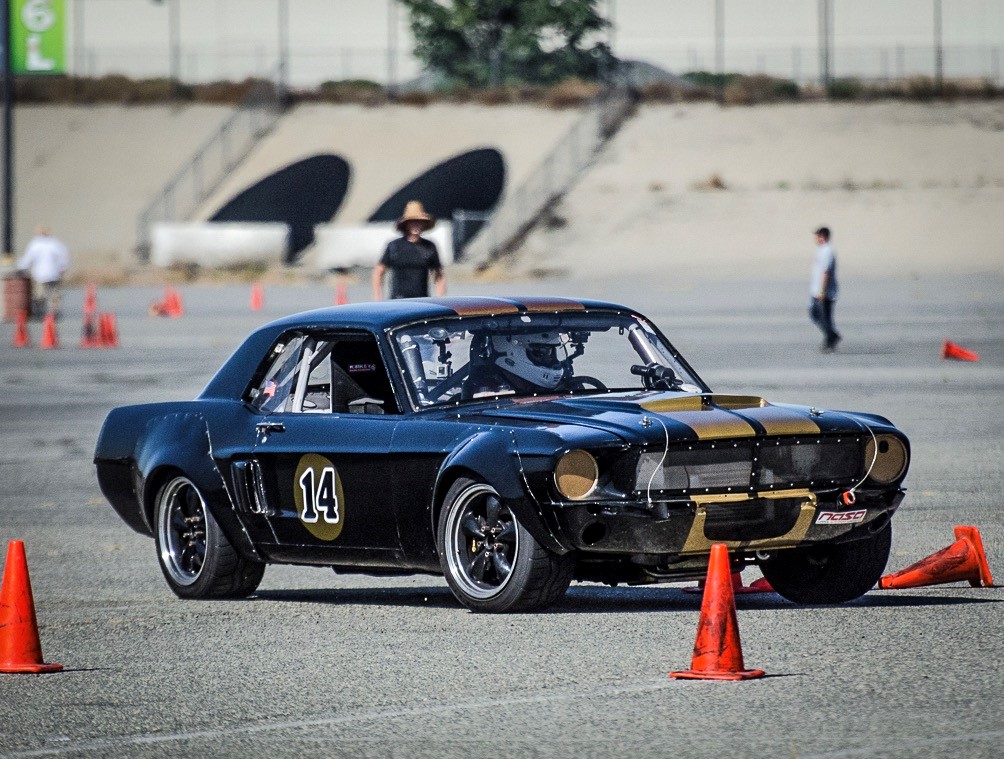 Front Suspension
TCI Engineering Pro Touring Mustang IFS –
Wilwood Disc Brakes – Aero 6 caliper with 14″ two piece floating rotors
Ridetech triple adjustable coil overs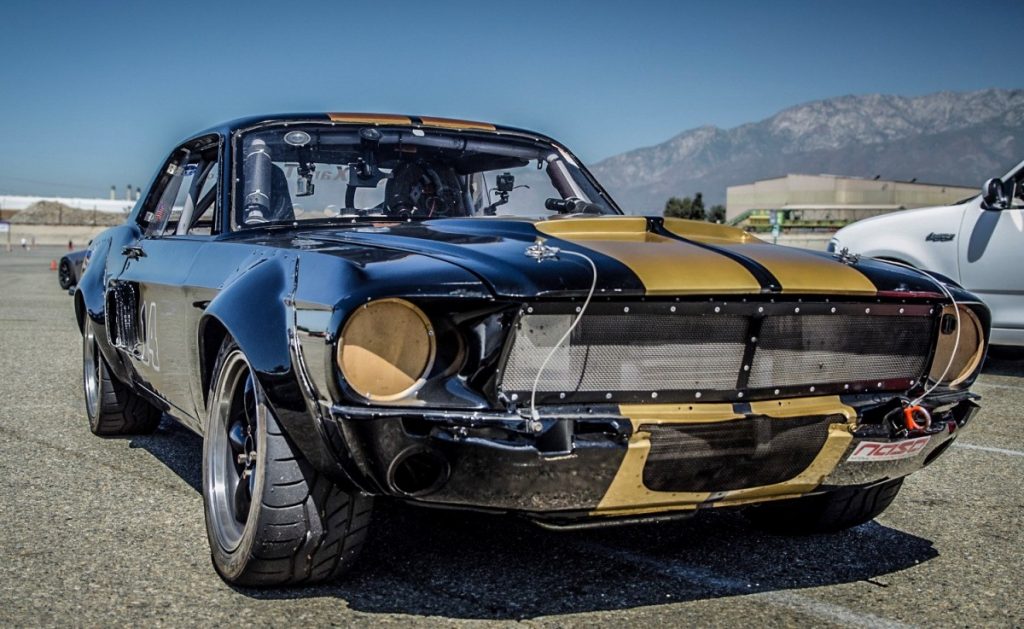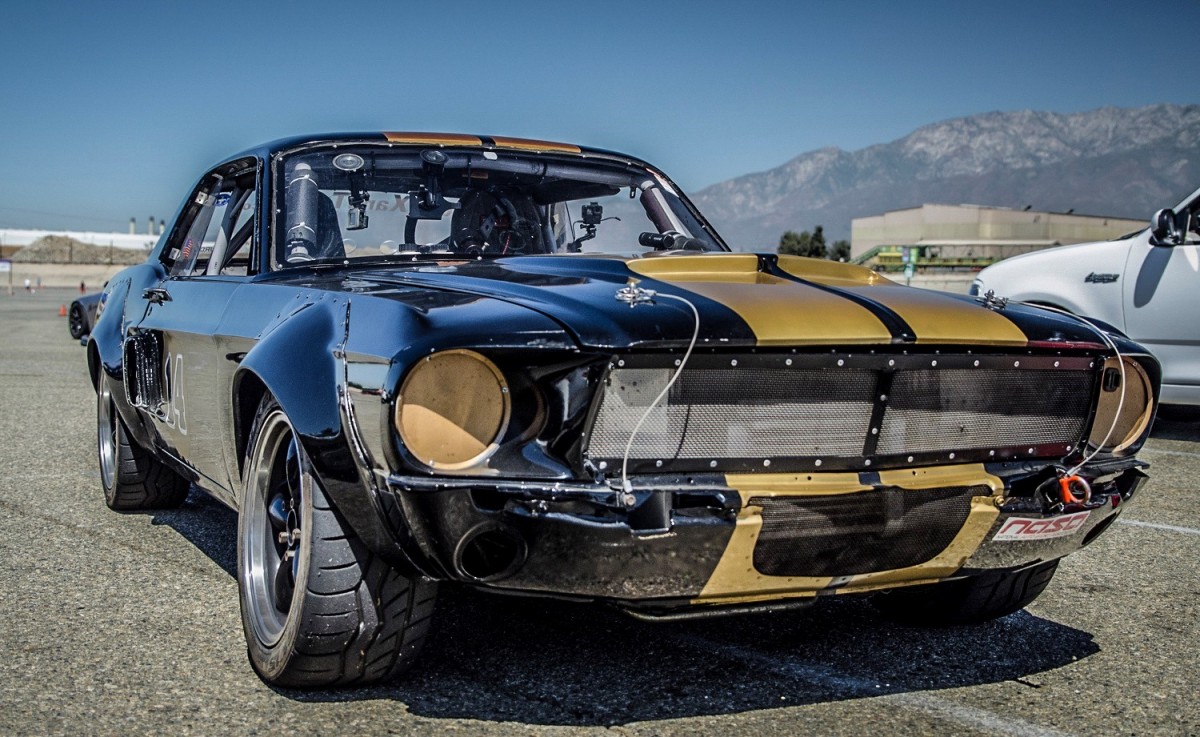 Rear suspension
TCI Engineering Mustang Pro Touring Torque Arm Suspension with adjustable sway bar
Ridetech triple adjustable coil overs
Wilwood 4 piston unilite calipers with 12″ .825 rotors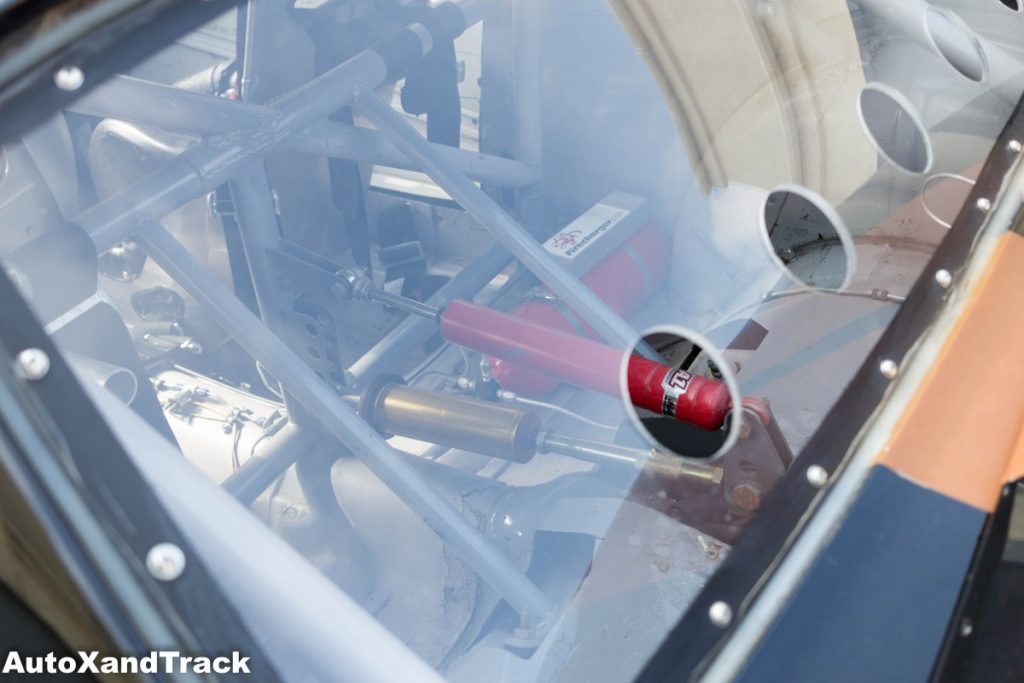 Body
All metal body except for the fiberglass hood
Widebody Maier Racing 3.5″ molded flares front and rear
Full roll cage with NASCAR style driver side door bars. 
Lexan glass, front and rear
Misc
Auto-meter tach and Longacre gauges
Fire extinguisher safety system
Kirkey racing seats
Current wheels and tires are 17 x 9 Torque Thrust with Falken RT615K+  New Jongbloed 18×11 wheels coming soon!