In over 10 years of ownership the AutoXandTrack Pro Touring Camaro has undergone three major suspension changes.  It started with attending my first track day in 2009 and getting hooked and culminated in V3.0 at the end of 2014.  In that time I've put over 60,000 miles on the car with over 40,000 miles coming on V3.0 of the car.
The Camaro has been phenomenally successful with wins in some of the biggest musclecar competition driving events in the country!  This includes winning;
GTV class in the Optima Ultimate Street Car qualifier
2018 SCCA Solo Nationals CAM-T
2018 Super Chevy Suspension Challenge
7x SCCA National events (Pro Solos, Match Tours, CAM Challenges)
3x NMCA West Autocross Classic Muscle season championships
2x Cal Club CAM-T regional season championships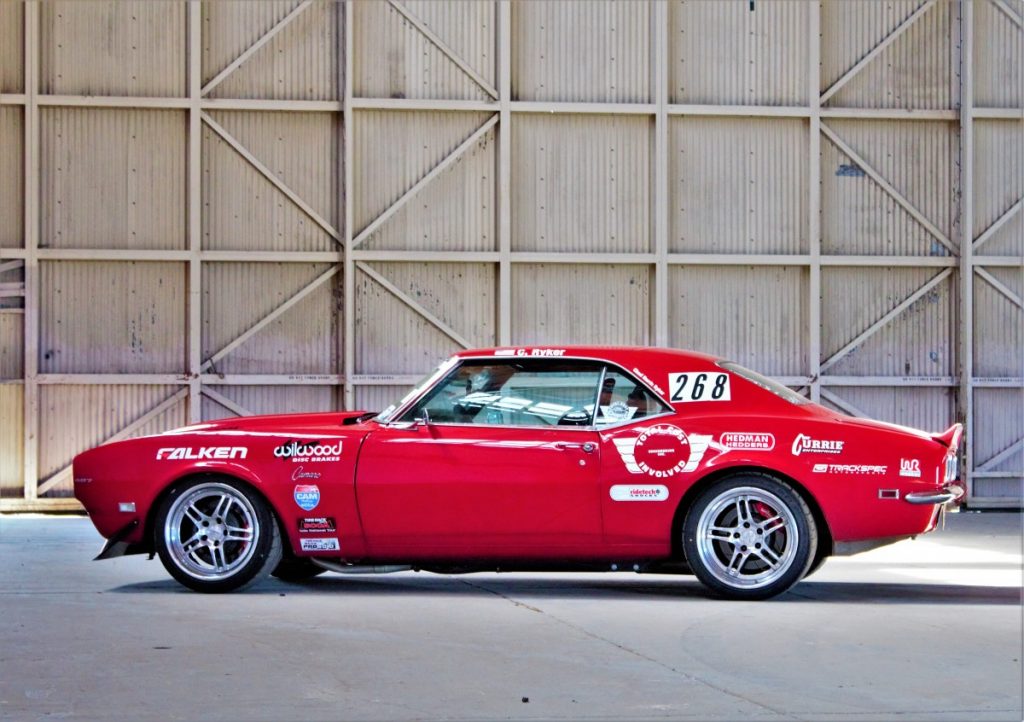 AutoXandTrack Pro Touring Camaro Sponsors
Suspension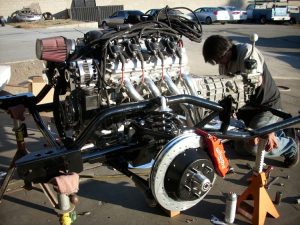 The TCI Engineering front subframe and rear torque arm is the foundation of the suspension.  The TCI Engineering pro touring suspension components are what transformed the Camaro into a corner carver more than any other modification.  This setup saves significant weight of the factory subframe, radically improves the geometry, adds rack and pinion steering and adds stiffness to the car with integrated subframe connectors.  The Camaro is also equipped with the TCI front and rear sway bars.
Paired nicely with the TCI Engineering suspension are JRI coil over shocks on all four corners.
Engine & Transmission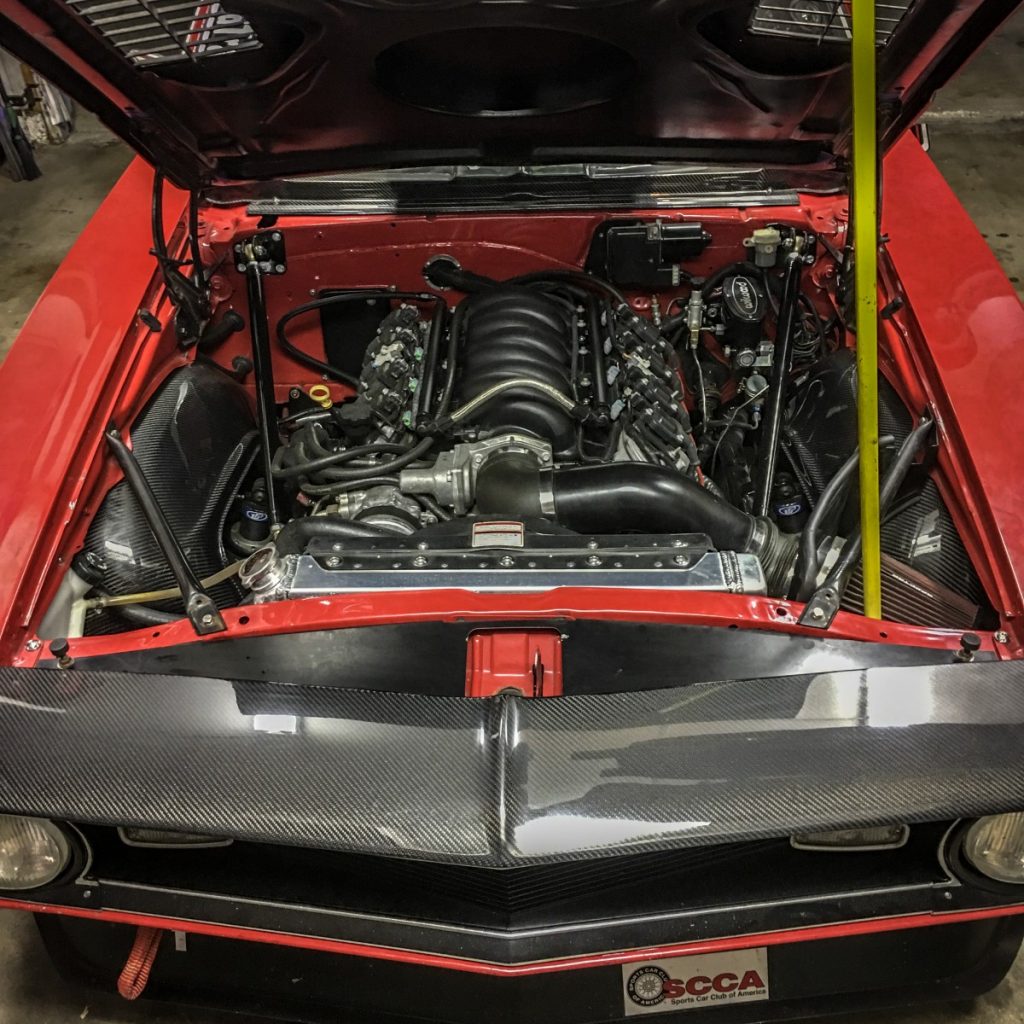 Power is generated via a Mast Motorsports 427 cubic inc LS3 crate motor good for 505 rwhp and 493 rwtq.  Additional upgrades include a Vintage Air Front runner system, Spectre Intake and Griffin radiator.
A rebuilt and upgraded 4th gen Camaro T56 serves up 6 speeds for gear rowing excitement.  Joining the engine and transmission is a Centerforce single disc Clutch and aluminum flywheel.
Carrying the power to the rear end is a 4″ driveshaft by Inland Empire Driveline.
A Vaporworx fuel module system keeps the engine well supplied with gas.
Earl's oil cooler.
Rear Axle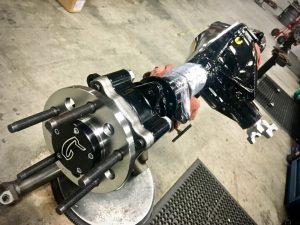 The above Currie Enterprises pro touring full floater 12 bolt has been swapped to the Currie Enterprises Turn 9, 9″ pro touring full floater.  The Currie pro touring floater was released in 2016 and is one of the most durable drive hub setups on the market. Say goodbye to pad knock back from the rear end when running fixed calipers.
Truetrac with 3.70 gears.
Exhaust
Hedman Husler Hedders
Magnaflow mufflers and mandrel bent 3″ exhaust all the way to the tail panel
Brakes
Complete Wilwood brake package

1″ master cylinder
Superlight 6 piston calipers up front and 4 piston calipers in the rear
Spec 37 slotted rotors, 14″ up front and 13″ in the rear
Wheels & Tires
Body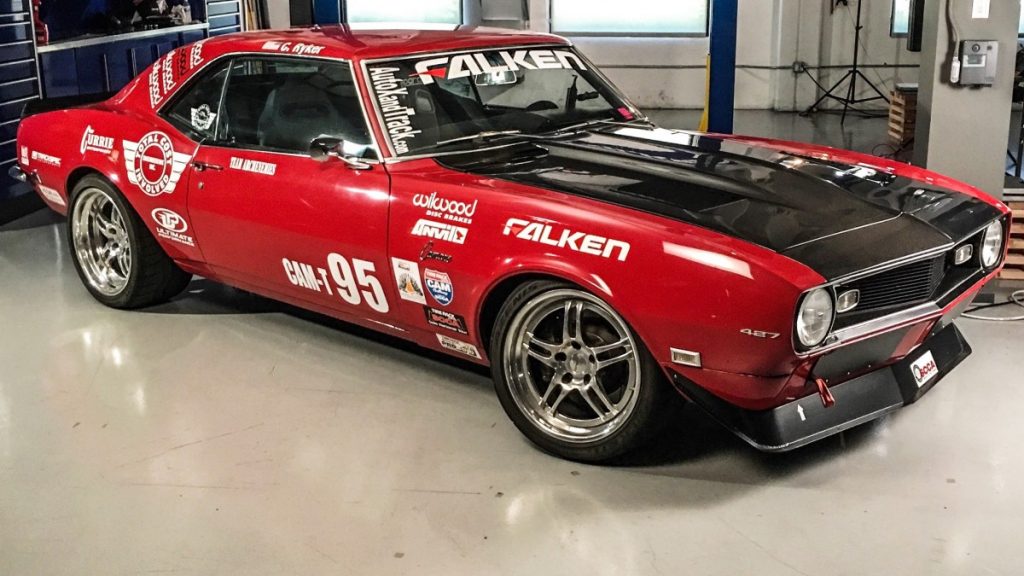 Interior
Sparco Evo II FIA certified fixed back seat (driver)
Driven steering wheel
Arizen bucket seat (passenger)
Vintage Air, air conditioning
Autometer Phantom gauges
Bluetooth stereo system with subwoofer
Second Skin sound deadening and sound proofing
Road Course Tracks Driven
As a pro touring Camaro the car has been driven to and from every single track below without (except Barber) using a trailer.
Streets of Willow Springs
Buttonwillow
Willow Springs Raceway
Auto Club Speedway
Las Vegas Motor Speedway outside road course
Laguna Seca Mazday Raceway
Thunderhill Raceway – original 3 mile course
Circuit of the Americas – Only FIA certified F1 track in North America
Pikes Peak International Raceway
Barber Motorsports Park
Adams Motorsports Park
AutoXandTrack Camaro Media Exposure
Numerous appearances in the TV show Optima Search for the Ultimate Street Car including driver's interview.  Check out one such clip here:
Super Chevy Magazine 2019 for the 2018 Suspension Challenge.  Chad Ryker's '68 Camaro is a Pro Touring Machine You Could Drive Every Day (click here)
Wilwood magazine ad campaign appearing in multiple magazines such as Chevy High Performance
Frequent appearances in Fastest Street Car Magazine featuring wins at the NMCA West Autocross
Numerous SCCA Sports Car Magazine pictures and mentions due to CAM wins and participation as well as Wilwood advertising campaign
ApexJunky Domestic Feature Car December 2015.  Pavement Pounding '68 Camaro Done Right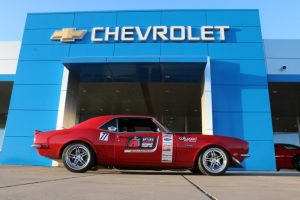 Super Chevy Magazine January 2015 for the 2014 Suspension Challenge.  Torque'd Off – Tested: TCI's torque arm-based '68 Camaro  The Camaro wasn't even close to sorted but it placed 2nd!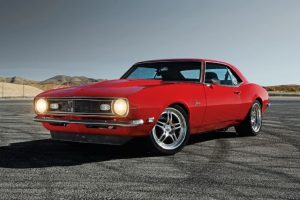 Popular Hotrodding October 2011 cover shoot and interview.  This was V2.0 of the Red Apex Camaro.