AutoXandTrack takes the Optima GTV Win
This past weekend the GTV (Vintage) class saw some of the closest racing in the Optima Ultimate Street Car Series.  Throughout the weekend finishing positions were all over the map as GTV competitors leapfrogged each other.
It was so close that when the racing ended on Sunday nobody knew for sure who won or what order the top 3 would be!  And then the awards ceremony was delayed which further ramped up anticipation.  However, I was pleasantly surprised to learn that the AutoXandTrack Camaro took the win and the first GTV invite to compete in the 2018 OUSCI!
This article has been updated as of 4/6/18 to reflect updated speed stop results.  Operation #recount happened!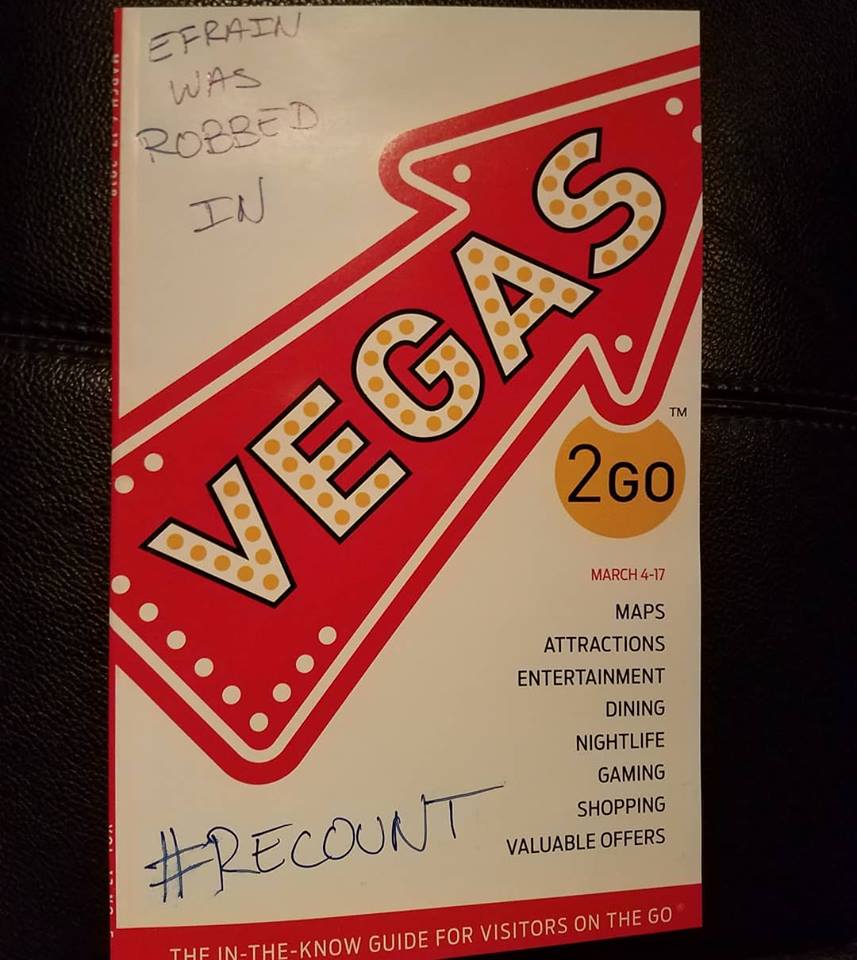 Optima Search for the Ultimate Street Car
For those unfamiliar with the Optima Search for the Ultimate Street Car series, they hold qualifying events all around the country.  Competitors at these qualifying events try to win an invite to complete at the Optima Ultimate Street Car Invitational (OUSCI) in November.  Besides the prestige of competing in the OUSCI those earning invites also have their car displayed at SEMA, the worlds largest trade show for the automotive aftermarket.  These events are also televised on MAVTV with about 25M in viewership.
Competitors earn points in 5 segments.  In 2018 Autocross, Design & Engineering and the Road Rally take place on Saturday.  The time trials road course and speed stop events take place Sunday.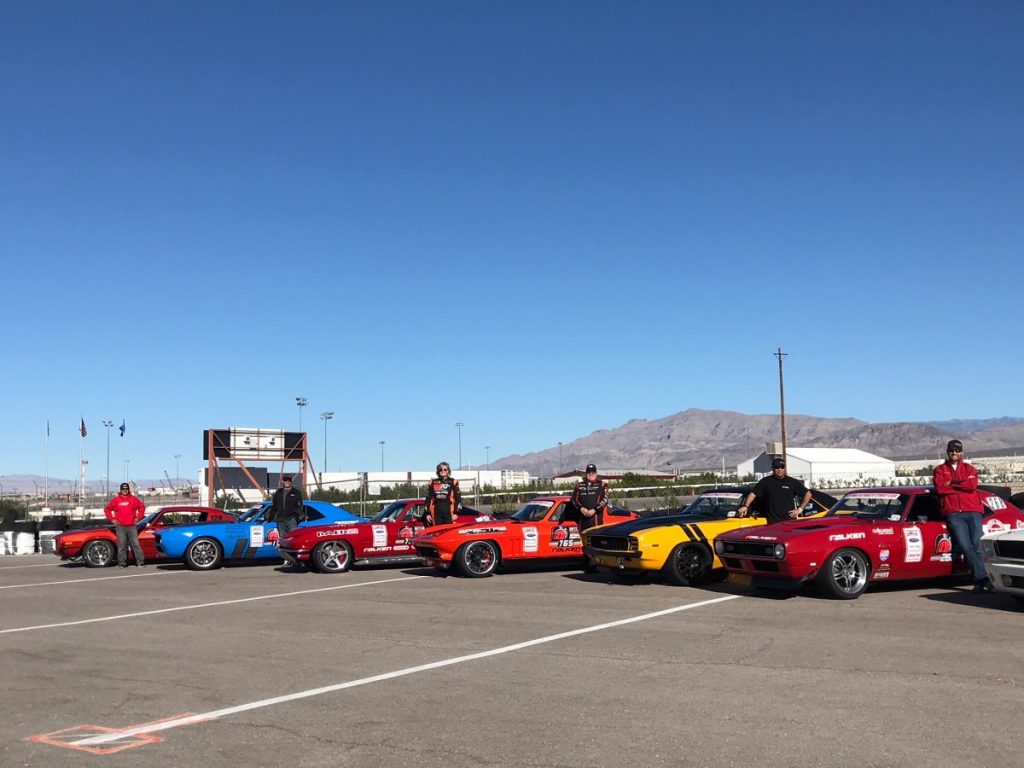 Saturday Competition
The weather was the coolest I've seen at an USCA Vegas event with cloudy skies, wind and temps of around 60*.  Without any sun to warm the pavement the weather definitely shook things up depending on tire choice.  I was lucky to be on the Falken RT615K+ which excel in the cool weather.  But it was CB Ramey in the 1984 C4 Corvette took the lead from session 1 and held it almost the entire day.  Autocross Competitors got 4 sessions total with lap counts of 3, 2, 3 and 2 respectively.  While CB and I dropped time each session he managed to keep the lead and I second place.  However, the rest of the GTV ranks jumped all over the place.  Positions 3-8 almost changed entirely with each session.
The final 2 laps in session 4 proved pivotal for many folks.  I saw CB Ramey lay down the first 39 second run for GTV with a 39.7 and with one lap left for me to go the pressure was on!  I went for broke and let the it all hang out on my final lap and turned a 39.4!  This was a huge drop in time for me and not only did it place me in first place for GTV but this was 9th overall and faster than all of the GT class with the newer muscle cars.
Check out the lap here:
The top 3 in GTV autocross standings were:
| | | | |
| --- | --- | --- | --- |
| # | Driver | Car | Time |
| 1 | Chad Ryker | 1968 Camaro | 39.418 |
| 2 | CB Ramey | 1984 Corvette | 39.765 |
| 3 | David Carroll | 1975 280Z | 40.262 |
I think everyone in GTV completed the Road Rally without much trouble.  At the end of the Road Rally we found out our Design and Engineering (D&E) scores.  From the high of winning the autocross, finding out my D&E score was the low point of the weekend.  Except for a few most of my competitors had scored very well with most in the top 12 while I scored 28th and wasn't even top 10 in GTV!  By my estimation at the time, despite the strong autocross this meant the overall GTV win was still up for grabs between 5 or so drivers and a win for me was a long shot.
Top 3 GTV D&E results were:
| | | | |
| --- | --- | --- | --- |
| # | Driver | Car | Score |
| 1 | Greg Thurmond | 1965 Corvette | 96 |
| 2 | Bryan Battaglini | 1970 Camaro | 93 |
| 3 | Matt Alcala | 1965 Mustang | 90 |
Sunday Competition
Sunday dawned on a new day.  I had stayed up out in the cold the night before prepping the car for road course duty and hoping a sway bar change was the right call.  I knew fellow #TeamArchEnemies member Efrain Diaz was getting faster and faster on the road course.  And with his change to a full TCI Engineering suspension swap I figured he would have strong showing!
After the first of four road course sessions Efrain Diaz jumped into the lead in GTV where he would remain the rest of the day.  Normally, people set their fastest laps in session 1 or 2 but the GTV class seemed to just go faster and faster each session!  The top 4 GTV cars all set their fastest lap of the day in session 4!
Top 3 GTV Road Course standings were:
| | | | |
| --- | --- | --- | --- |
| # | Driver | Car | Time |
| 1 | Efrain Diaz | 1969 Camaro | 1:49.217 |
| 2 | Chad Ryker | 1968 Camaro | 1:50.375 |
| 3 | CB Ramey | 1984 Corvette | 1:51.003 |
The road course is the only event that allows you to compare cars and performance across different Ultimate Street Car events.  And WOW!!! Competition at the March 2018 event was magnitudes higher than the March 2017 event.  The winning GTV time in 2017 was John Lazorak's 1:51.116 which was also good enough for 8th overall.  However, in 2018 John's time would of only been fast enough for 4th in GTV and 24th overall!!!  Meanwhile, Efrain's 1:49.217 was only good enough for 13th overall but last year would of put him 4th overall.  Competition at this event was so much stronger than last year!
Speed Stop Results Updated!
Over on the speed stop things were different for 2018.  You are now limited to 4 runs in the morning and 4 in the afternoon.  Miss a morning run and you can't make it up in the afternoon!  I don't know of any of the top GTV cars that were able to fit all 8 laps in without giving up a road course session.
Team ArchEnemies member Nick Relampagos jumped to an early lead in the morning but after the #recount he didn't hold it.  Instead,  Team Archenemies member Greg Thurmond took the win for this segment.  In fact, all 3 podium finishers were from Team Archenemies.  It's neat that within the GTV class there wasn't one dominant driver so that each of the three performance driving events had a different segment winner.
In the end the spread in the top 3 GTV speed stop times was extremely close!  In fact only 75 thousandths of a second separated 1st and 3rd.
Top 3 GTV Speed Stop standings were:
| | | | |
| --- | --- | --- | --- |
| # | Driver | Car | Time |
| 1 | Greg Thurmond | 1965 Corvette | 29.107 |
| 2 | Nick Relampagos | 1970 Camaro | 29.14 |
| 3 | Chad Ryker | 1968 Camaro | 29.182 |
Final Thoughts
In the end I was able to overcome the low D&E score and take the win.  However, that wasn't the only surprise and excitement during the GTV awards ceremony.  It turns out that Nick Relampagos and Efrain Diaz had the first ever double tie in Optima.  Both competitors scored a total of 428 points, but they also tied in D&E.  Since D&E is normally the tie breaker, the second tie breaker of fastest autocross time came into play.  Nick beat Efrain by just under 1 hundredth of a second!
Sadly, upon the recount of the Speed Stop results, Nick and Efrain were no longer in a tie.  And the recount resulted in a bit of an upset.  Efrain Diaz actually, took second place and pushed Nick to third place. Also, Greg Thurmond traded spots with David Carroll to move into 4th place overall.
It was this event one year ago that Efrain Diaz and I were given the nickname of Archenemies by Jimi Day.  Jimi had watched us sitting together get up to be recognized in nearly every segment podium as well as the overall for GTV.  Since then Team Archenemies has grown to include a lot of folks I have the honor and pleasure of racing against.  It was great to see Team Archenemies take the top 4 spots in GTV class!  Nice job!
Top 5 overall in GTV were:
| | | |
| --- | --- | --- |
| # | Driver | Car |
| 1 | Chad Ryker | 1968 Camaro |
| 2 | Efrain Diaz | 1969 Camaro |
| 3 | Nick Relampagos | 1970 Camaro |
| 4 | Greg Thurmond | 1965 Corvette |
| 5 | David Carroll | 1975 280z |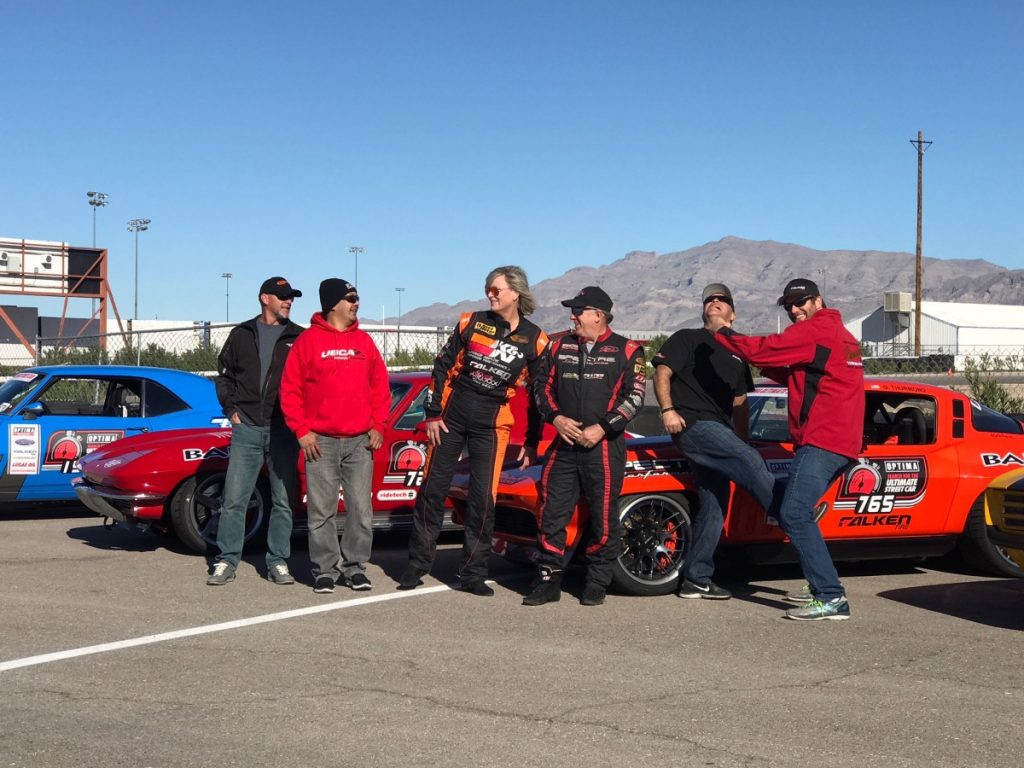 Whats going on here?Special thanks to Pro-touring.com and Kaleb Kelley for pictures used in this article.
Click here to learn more about the AutoXandTrack 1968 Camaro.