Introducing the AutoXandTrack 1967 Mustang
If you follow AutoXandTrack on Facebook or Instagram you have already seen a few pictures of this car.  Long overdue, here is the inside scoop on the new AutoXandTrack road race 67 Mustang.
For a while now, I've been wanting a true track oriented car as compared to the AutoXandTrack Camaro.  For me, "track oriented" equaled better safety gear and a car that I wouldn't have to worry so much about rock chips and any unplanned offtrack excursions.  Though, are any of them really planned?   Besides the increased safety, I'm really hoping to learn to become a better road course driver with this car.  Most of all, I'm going to use this car to go wheel to wheel racing!
Initially, I was just looking for something that wouldn't break the bank and I didn't think it would be another vintage car.  However, when this Mustang came across my radar (a second time) I had to bite!
AutoXandTrack 1967 Mustang Overview
The Mustang started life as a base model 6 cylinder coup and was turned into a track day toy and time trials racer about 12 years ago.  This includes an interior that is fully gutted including dash and inner door skins.  As well as a full cage with NASCAR style door bars for the driver and bars through the firewall to the shock towers.  Oddly enough the cage does not have any bracing against the A pillar or B pillar areas and only one passenger door bar.  Other safety items include Kirkey seats for driver and passenger, 6 point belts and a fire suppression system.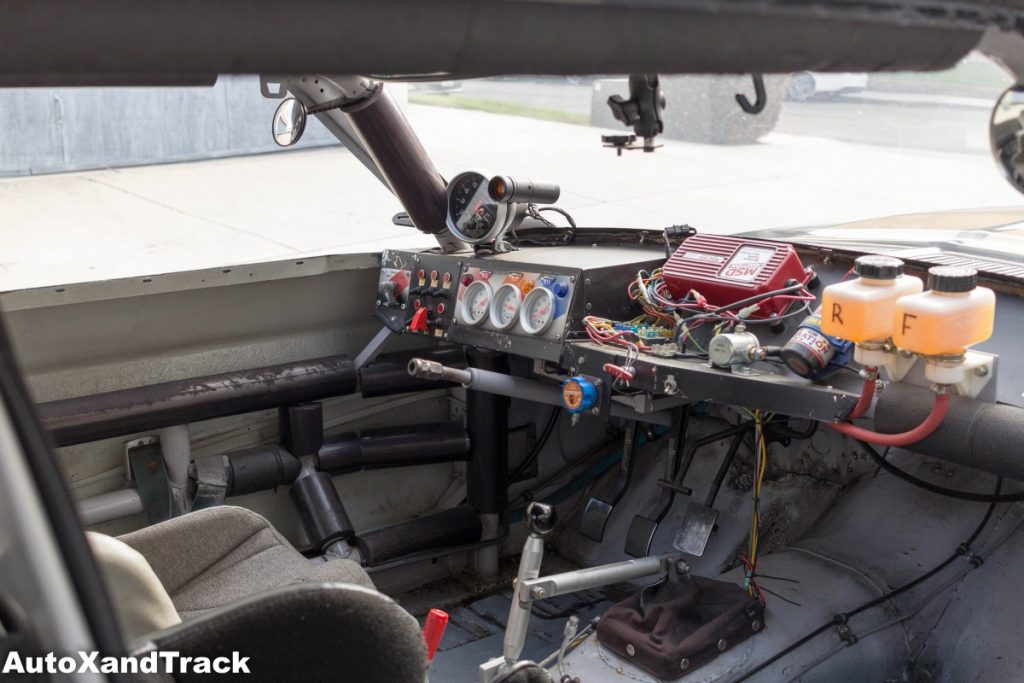 Power comes in the form a a 408″ small block Ford and is delivered through a 5 speed T3550 and a 9″ full floater pro lite rear end.  The SBF is carbureted with AFR heads and a solid lifter cam with a custom cowl cold air intake setup.
"Currently" taking care of the handling side of business are a slew of typical early Mustang chassis mods.  In the front the car has been converted to R&P steering.  The shock and spring have been relocated from the upper control arm to the lower control arm.  70 Mustang spindles, upper ball joint spacer and a Shelby drop help with geometry changes.
The rear still has leaf springs but with a decoupled 3rd link added.  Its an interesting setup, especially, given that the leaf spring shackles "float" on the axle housing to allow the axle to pivot freely according to the 3rd link.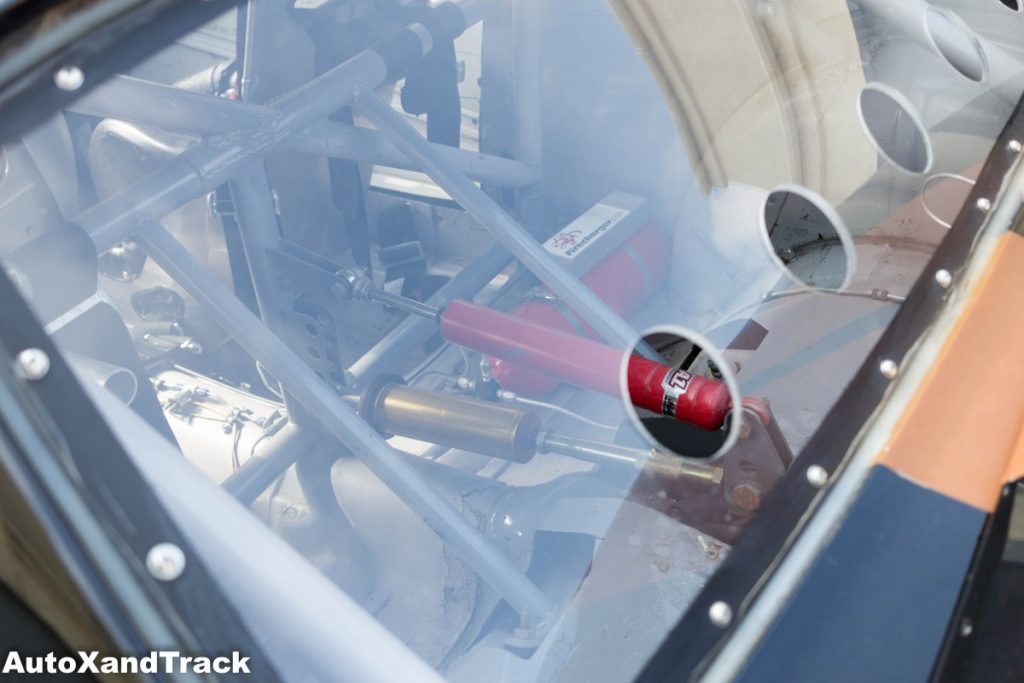 Full specs on the AutoXandTrack Mustang here.
Immediate plans for the Mustang
The seller I bought the Mustang from purchased it from the original track day and time trials driver.  Given that the seller basically sat on the car for over two years before I bought it, and that the original builder hadn't driven much in the year before he sold it, I knew there was going to be deferred maintenance and some surprises.
I also knew that the safety would have to be upgraded before the car was ready for wheel to wheel.  It had a non certified fuel cell, expired belts and nets, as well as missing the second door bar on the passenger side.
The car came with a set of 17×9″ torque thrust style wheels.  Due to the limited tire availability I will be adding a set of 18″ wheels.  Though, due to the plans to run this in American Iron, wheel widths will be limited to 9.5″
There are also some driver ergonomics changes needed.  The very first thing was the replacement of the 15″ Longacre racing wheel with a 13.5″ Driven steering wheel to match the one in the Camaro.  I also added a wheel spacer at the same time to bring the wheel closer to my chest.  Next will be relocating the Wilwood pedal box towards the firewall.  It's currently too close to the seat to be ideal for my height of 6'3″.
A bunch of other things like fluid changes, gasket and seal changes, new tires etc. are in the works.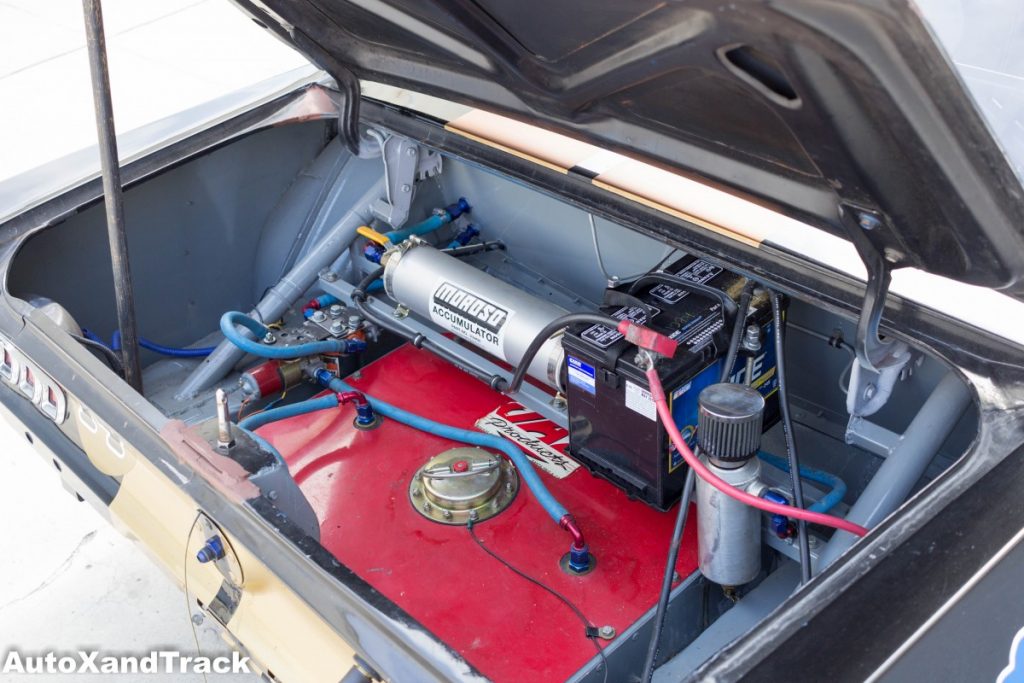 Wheel to wheel what?
This car may see some autocross time but the primary purpose is to try wheel to wheel racing.  As in green flag drops, run hard with other cars and first one across the finish line at the checkered flag wins.  I have my eye on two sanctioning bodies.  Vintage Auto Racing Associate ("VARA") and NASA's American Iron.
The nice thing about VARA is that if a classic muscle car has too many mods, such as this 67 Mustang, then you are allowed to run in their "GTO" class.  There are number of early Mustangs, Camaros and FFR Cobras running in this class.  Once the saftey updates are done and the car is sorted I will start the process for my rookie license.  I hope to make it to my first VARA event in October or November.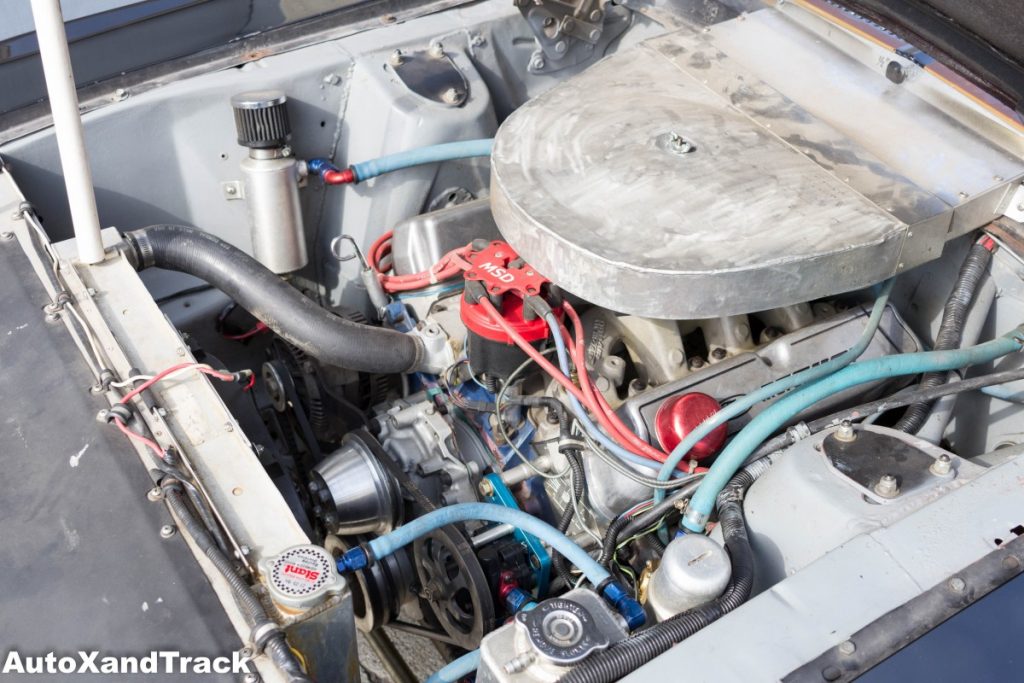 On the west coast NASA American Iron is full of newer Mustangs.  My goal for 2019 is to have the car American Iron legal (going to need to get the motor dyno tuned with a restrictor plate to get the car down to 9.0 lbs per RWHP and 8.5 lbs per RWTQ.
The AutoXandTrack Camaro is not being retired
I still plan to compete regularly with the Camaro in autocross events and Optima USCA events.  I might attend a few less events in total but the Camaro isn't going anywhere.  In fact it may get more specialized to autocross.  We will see.  There are have also been some big updates to the Camaro taking place.  Keep an eye out for future AutoXandTrack articles soon.