NMCA Autocross Shenanigans
It all started with a picture taken by G Driven. The above picture in this article. One of the entertaining things about the NMCA Autocross Series is the level of camaraderie and good natured humor that we have. The pic of Greg wasn't the firs time an NMCA pic was turned into a meme.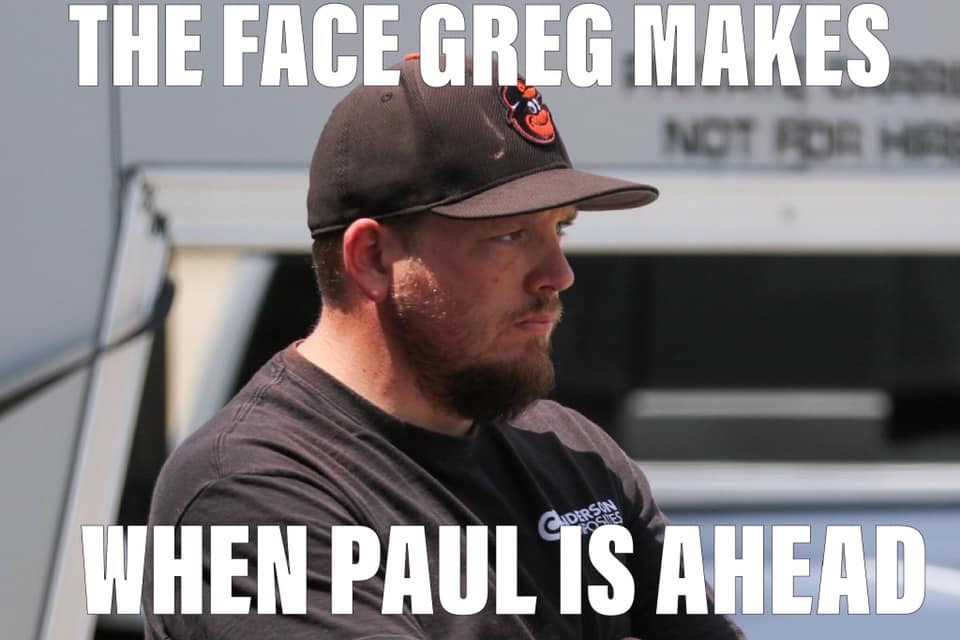 But Greg Nelson took it to a new level and medium by going to YouTube. Enter Greg's Trash Panda Productions.
Of course AutoXandTrack couldn't stand idly by as we got got called out. So we made a video of our own covering the classic muscle class mid season standings. But, the highlight is an interview with Greg himself!
Both videos are all done in good fun!
The People
I'd venture to say that most people get involved in Motorsports for the thrill. I was certainly no different. The thrill of driving my modified pro touring Camaro on a real racetrack led me to what has become my favorite hobby and how I spend much of my free time. Including writing about it on this blog.
However, most of us derive a large share of continued enjoyment from the people we experience it with. The above bench racing shenanigans just makes the events more fun!
Signed. Auto X's and O's
XXOO