Autocross C4 Corvette – Fastest Car in Optima's GTV Class?
Chris Ramey and his seriously cool 1987 Corvette are featured in the latest In the Paddock YouTube episode! Chris's autocross C4 Corvette may just be the car to beat in the GTV class at Optima's Search for the Ultimate Street Car. Fresh off a Dusold Designs paint job and D&E upgrades he is back and looking for a season championship. Those of us in a pro touring Camaro or Mustang have our work cut out for us! Check out all the details and ride along on an autocross lap in the video!
Autocross C4 Corvette Suspension
More than once I've heard people state that Chris has a full C6 suspension setup under his C4 Corvette. Unfortunately, I forgot to ask Chris about this in the video so we reached afterwords for the details. Turns out, he has mostly OEM C4 components with the stock mounting points and geometry.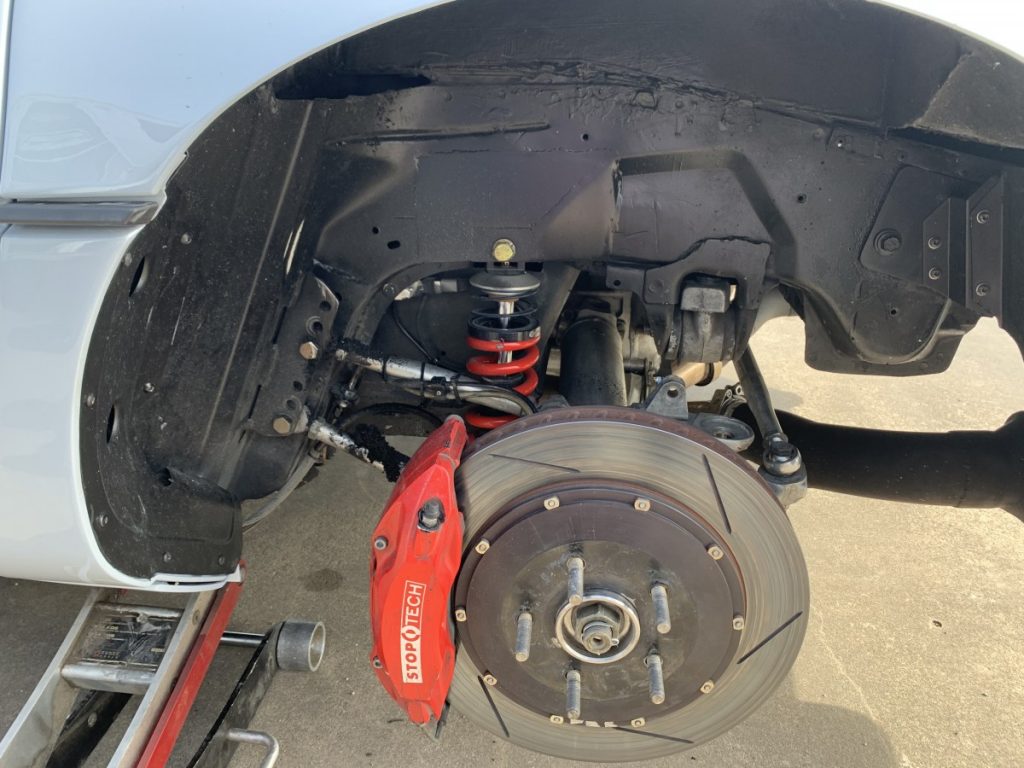 Front and back, the car has been converted to coil over shocks using custom mounts and the OEM C4 uprights have been converted to run the C6 ZR1 bearings.
In the front, the only other mods to the autocross C4 Corvette was notching the frame to allow the 12.5″ wide wheels to still have full turning radius without flaring the body. And the addition of a three piece sway bar. In the rear, the only other mod was to the trailing arms and the addition of heim joints. Otherwise it's stock control arms and uprights, halfshafts, diff etc.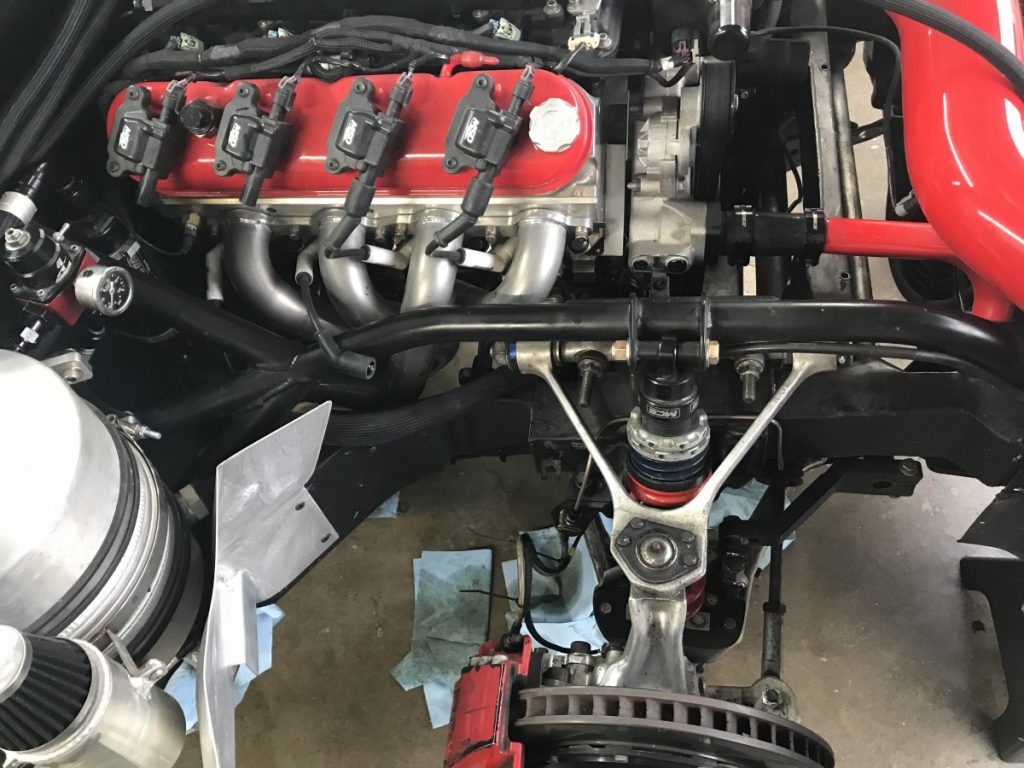 The Interior
Another shortcoming of the video is the poor lighting for the interior shots. This pic does a better job of showing off how great the interior looks!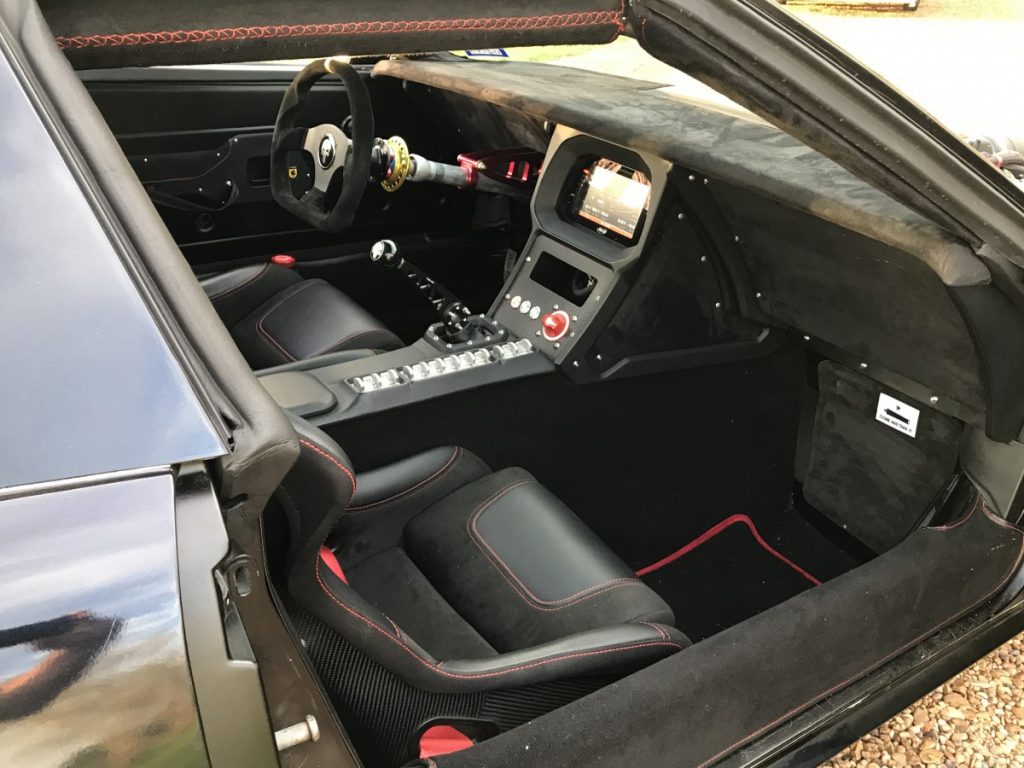 Special Thanks
Building a car to this level often takes a village. Chris would like to thank the following companies for their help.