Matt Kenner's Autocross C10 Truck
Matt Kenner has been making a splash with his autocross C10 on courses all over the South. In fact, Matt has racked up a string of wins and podium finishes with his truck. Recent bragging rights include the fastest registered truck at the 2019 C10 Nationals, Fastest truck at the 2019 NSRA Nationals StreetKhana autocross in Louisville and Goodugys shootout winner in the truck class in Columbus.
More and more autocross trucks have been showing up at events around the country. And more often than not they are a Chevy C10. AutoXandTrack previously featured an autocross F100 so we were remiss on getting a C10 featured on the site.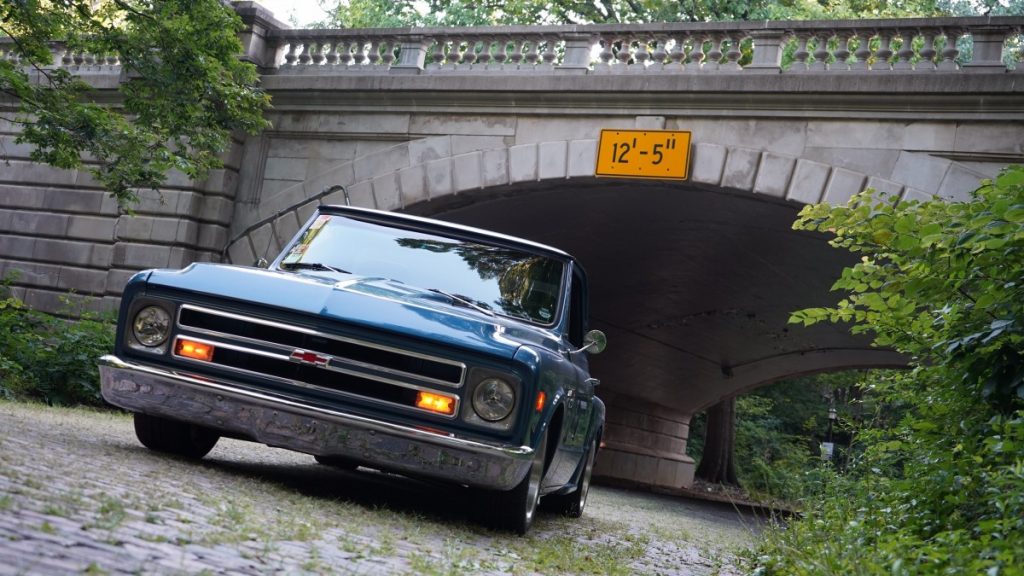 Humble Beginnings
Matt didn't start out to build an autocross truck. Instead he bought his 1968 C10 almost 20 years ago to use as a daily driver. In fact, the original owner was still driving this truck until he passed away shortly before Matt acquired it. In those early days the truck was powered by an anemic 6 cylinder 250/3 speed manual trans combo. Which, lasted about 5 years until Matt tore the truck apart and painted it Atlantic Blue while also lowering it. After which, Matt and the C10 started hitting car shows. Skip forward to 2012 and Matt does an LS1 swap and starts dabbling in the addictive world of autocross.
In nearly 20 years of ownership Matt's fondest memories are those shared moments with family. Encompassing school drop offs in the "hot rod truck," late nights in the garage with his sons Clayton and Dillon, and back country drives with his wife Debby (who sometimes drives). Everyone in Matt's family has been able to enjoy the truck together.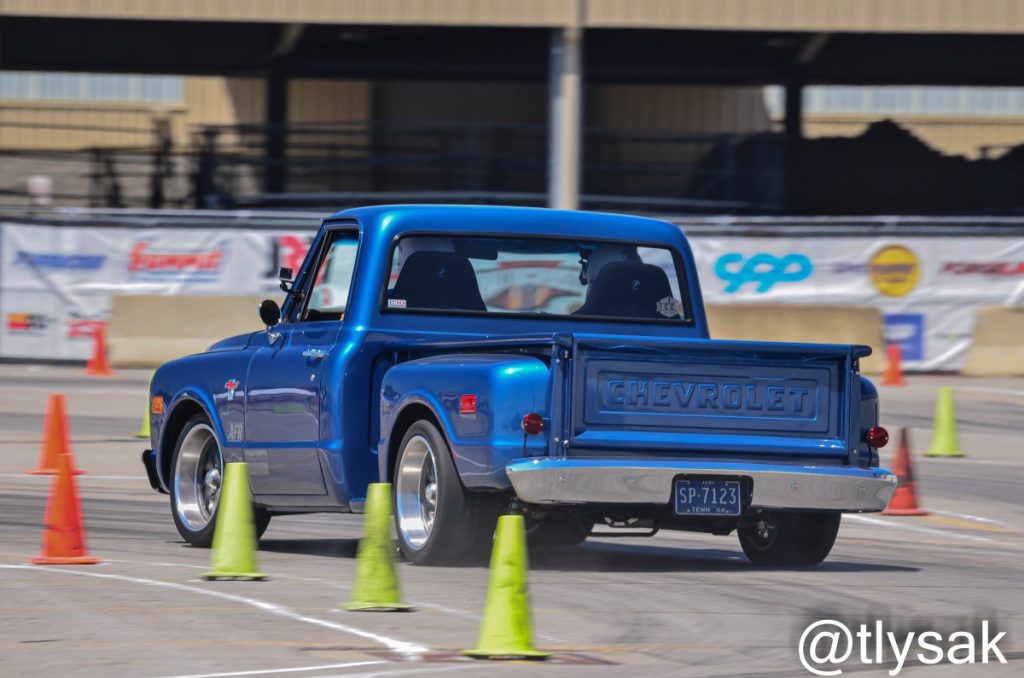 Transformation into a Competitive Autocross C10
But it wasn't until 2017 that Matt decided to get serious about autocross. A big step to making his truck more competitive was the decision to upgrade the truck with TCI Engineering's C10 suspension. Matt had narrowed down his choice to TCI Engineering and a competitor but gave TCI the nod due advice from his friend Jimmy Matthews and Matt's preference for their torque arm design for the rear.
During this time and over the next year or two Matt focused on the power side of the equation too. He rebuilt the engine with forged pistons, custom cam, AFR cylinder heads and ultimately ditched his carb for EFI.
But Matt is quick to point out:
My truck is still a full street truck. It can be driven anywhere at any time, and has proven to be quite dependable.
Why build an Autocross Truck?
Trucks are not normally associated with cornering prowess. So we asked Matt what motivated him to take the hard road in deciding to build an autocross truck. He was quick to acknowledge the shortcomings stock trucks typically have being heavier with poor weight bias, roll center, and in the case of older trucks a flimsy flexy frame.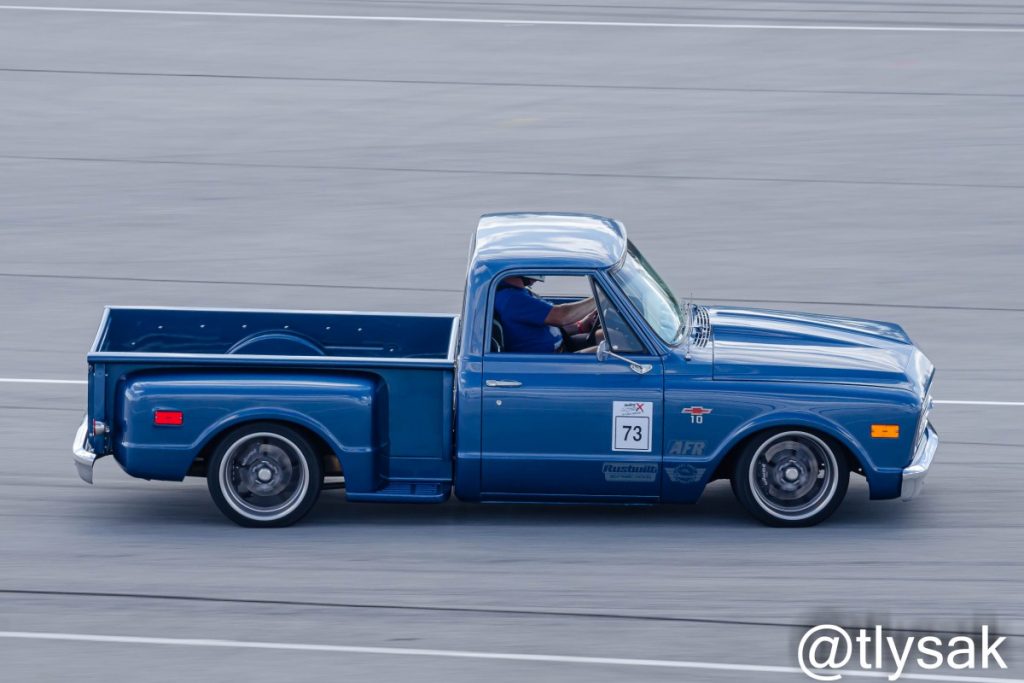 Enter TCI Engineering C10 Suspension
Matt tells it best in his own words.
TCI Engineering certainly made the transition from a wanna be race truck to a real contender easy with this fully bolt-in system. The difference between stock suspension vs. The TCI suspension is like apples and oranges.  First, the Corrected geometry up front makes the truck more balanced and planted. Second, the Rack and pinion steering makes turning more precise and agile. Finally, the rear torque arm makes so much rear grip, both off the line and being able to throttle out of a turn sooner. I used to spin the tires so easily with the stock suspension.

The design of the rear suspension is also very impressive. By using helical bushings, there's no more binding up the trailing arms. The free range allows the rear to articulate to keep both rear tires planted evenly through corners.

Now, to be honest, I actually expected the improved handling. My biggest concern was driveability. I was worried it would be too stiff and touchy to drive on the highway, but I was even more impressed once I got it out on the road the first time. These trucks have some odd characteristics, especially when lowered. Bump steer, harsh ride, and a very reactive rebound in the rear is common. The TCI suspension cured all of that! It now glides over potholes, speed bumps, and rough roads like a modern vehicle, but it still retains the feel of an old truck, which, let's be honest, that's the reason we drive old vehicles, right?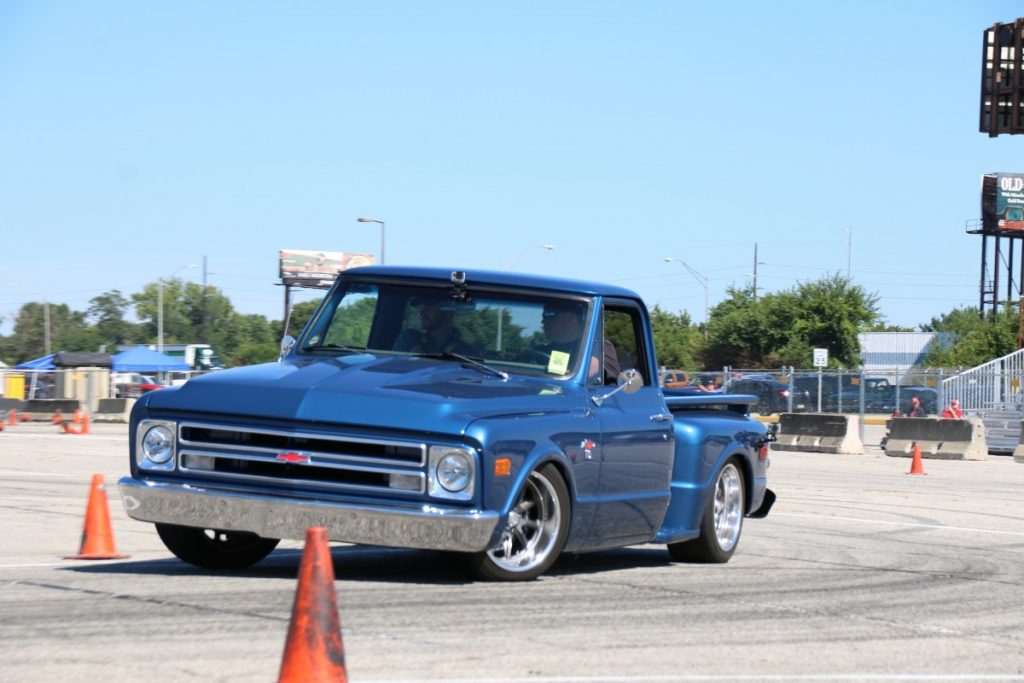 Full Specs on Matt's Autocross C10
Engine/driveline
2002 5.7L LS1, +.010 forged pistons,
AFR 210cc heads,
Custom cam spec'd by Dennis Hawkins at Precision Machine Service in Pigeon Forge, TN,
Dyno tuned to 530hp/475tq,
Transmission is a 700R4 with 2800 stall, built by David Wood of Maynardville, TN.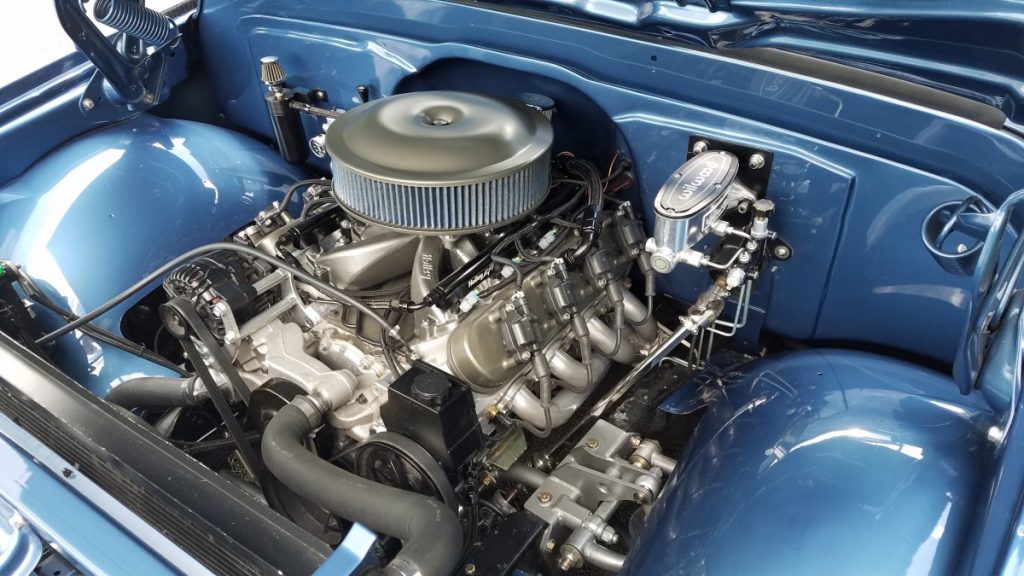 Suspension
Front – TCI Engineering ProTouring IFS with Ridetech coilovers and 13" 6 piston Wilwood brakes,
Rear- TCI Engineering torque arm rear, also with Ridetech coilovers,
'72 12 bolt truck rearend with Eaton LSD, CaptainFab disc brake adapter brackets, Centric rotors, Wilwood D52 dual piston calipers.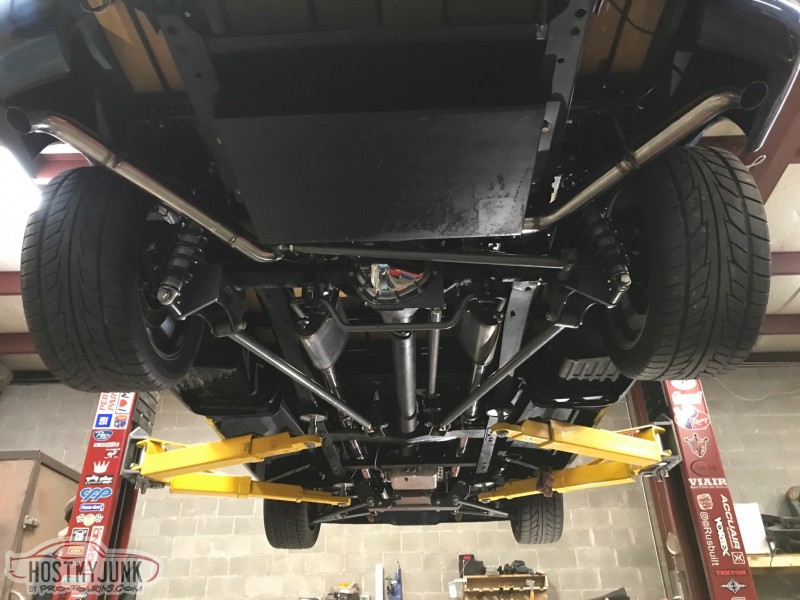 Body
In order to retain the original design features, exterior mods were kept to a minimum. The truck still retains a large portion of it's original sheet metal, or NOS replacements. The Goodmark cowl induction hood is the primary aftermarket sheet metal. Matt hopes someday upgrade to a Munssey Speed carbon fiber hood, and possibly fenders and grill shell to reduce front end weight.
Wayne Raleigh in New Market, TN applied the bodywork and Dodge Atlantic Blue paint.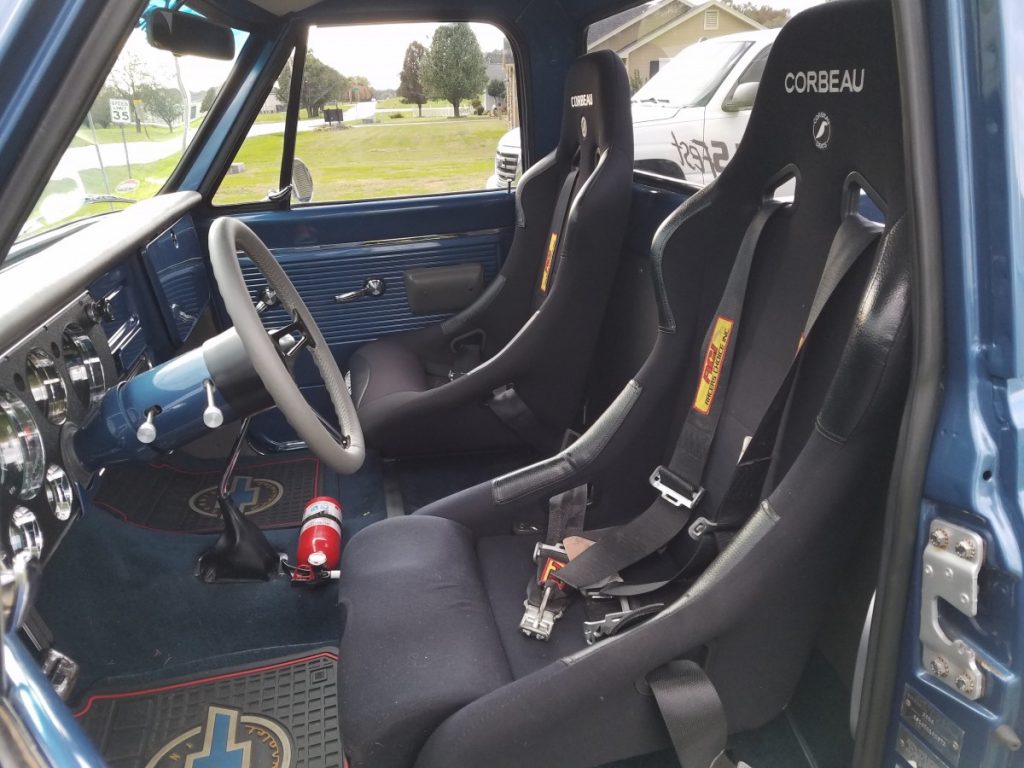 Interior
Interior has been kept basic to retain the classic GM design. A few pieces have been upholstered in dark grey Rave material. Though, Matt alternates seats depending on the driving. He sticks with a 72 Cheyenne seat for simple street cruising. While Corbeau Forzas are installed for autocross and performance driving. The Troika steering wheel tops off an IDIDIT steering column with a 16" Lokar floor mounted shifter handling gear selection duties.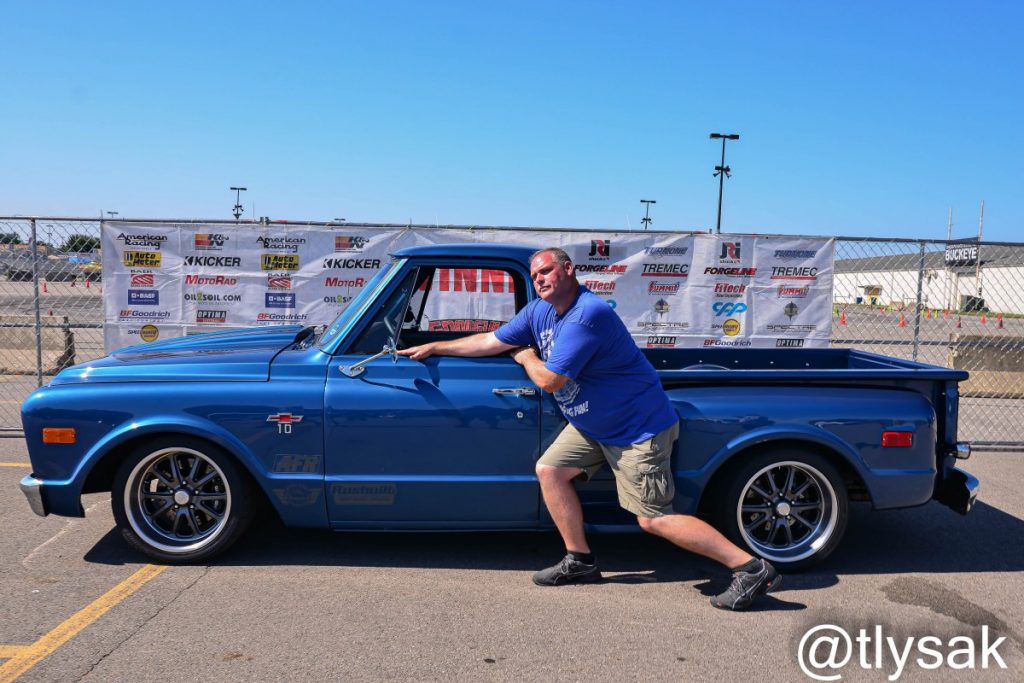 Whats Next for Matt and his Truck
Like most of us in this hobby these kinds of projects are never really "done." Matt's to do list includes wider wheels and tires and a 6 speed transmission. And maybe some chassis stiffening and a harness bar.
Unless Matt adds some more safety equipment he doesn't plan to run the truck on a road course anytime soon.
Special Thanks
Matt didn't build this truck alone and would like to thank some people who helped make the truck what it is today. A very special thanks to Russell Cunningham at Rusbuilt Street Rods in Knoxville, TN. He built the stainless exhaust system under the truck, has helped in other unspecified areas, and is a great friend. Matt also has to give recognition to his wife, Debby for tolerating him and all the stuff he does with the truck. Also, Brandon at Lethal Performance & Dyno in Jefferson City, TN for tuning the engine.
Last but not least, Matt said the truck wouldn't be what it is today without the help, guidance and support of his Dad, William Kenner.
All pictures in this article courtesy of Terry Lysak as well as Jason Wilcox of TCI Engineering.
Be sure to check out AutoXandTrack's new YouTube series!